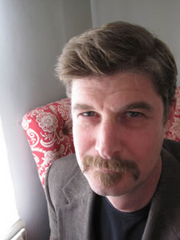 Douglas Richard
"
Doug
"
TenNapel
(born July 10, 1966 in Norwalk, California) is an American animator, writer, illustrator, and musician.
He is best known for creating the character Earthworm Jim and the point-and-click adventure game The Neverhood, as well as working for Nickelodeon's Catscratch. He was in charge on working VeggieTales in the House.
Writing Filmography
External links
Community content is available under
CC-BY-SA
unless otherwise noted.